Wade Porcelain Figurine Toby Limited Edition Very Rare Green Hat 98/200 Edition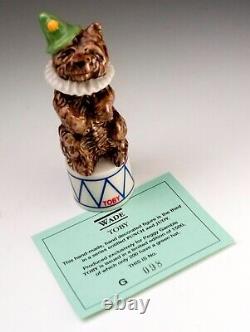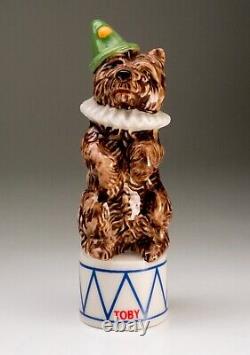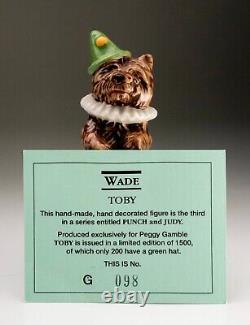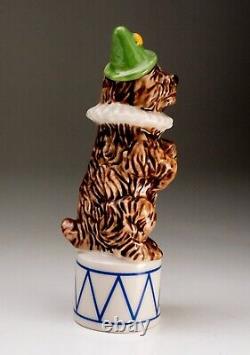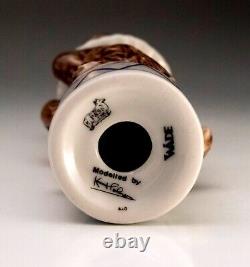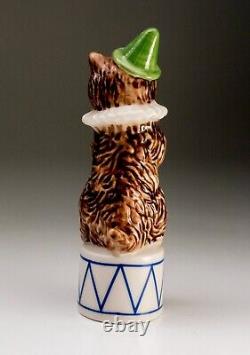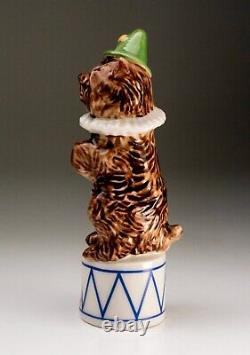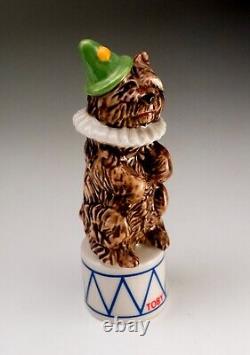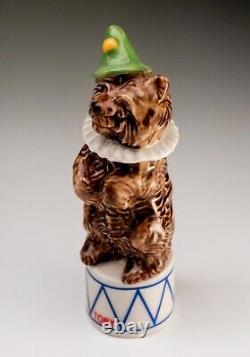 A beautiful Wade porcelain large hand made and decorated collectable figurine. Very Rare'Toby' from the Peggy Gamble, Punch and Judy series (with a green hat), limited edition porcelain figures. The Punch and Judy show has roots in the 16th-century Italy, The figure of Punch is derived from the Neapolitan stock character of Pulcinella, which was anglicized to Punch, he is a variation of the Lord of misrule and the many trickster figures found in mythologies across the world. Produced as a limited edition of 200 (Green hat) in the summer of 1995. In the 1950s, the Wade potteries created'Whimsies', small solid porcelain animal figures first developed by Sir George Wade, which became popular and collectable in Britain and America.
Over the years Wade has produced iconic licensed pieces based on TV shows, comic books, and Disney films. These figurines continue to be collected worldwide, with some rare piece fetching 100s of pounds. Approx 12cm tall and 3.5 cm wide across the base.
The Wade mark and information are on the base. Plus a Certificate of Authenticity. Model serial number 098 of 200 (there were 1500 of these figures produced only 200 were in green).
Wonderful rare glazed figurines, perfect for your collection. Please study the photographs as they form part of the description. Please feel free to ask any questions.
All items are carefully wrapped and packaged. If in the unlikely event that they arrive in less than perfect condition, please provide 3 photographs. 1 An image showing the damage. 2 Another showing the outside of the packaging.