Faust by Johann von Goethe FIRST EDITION 1808 with The Works 1806-1810 VERY RARE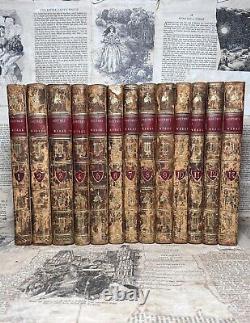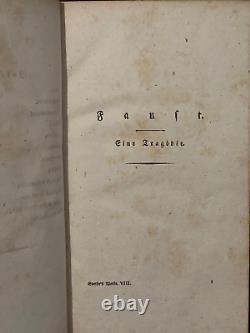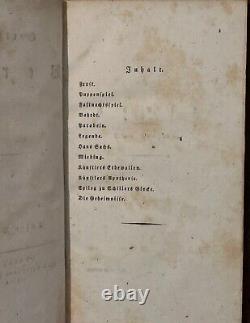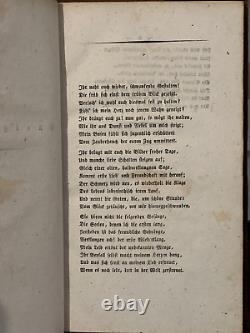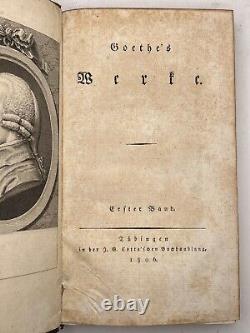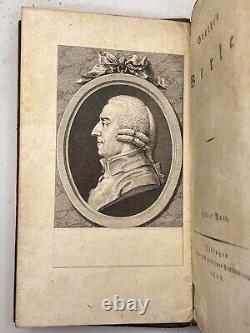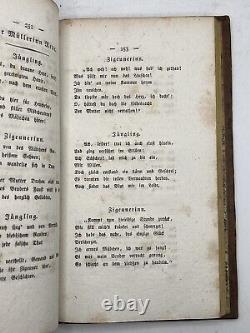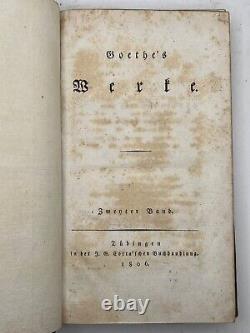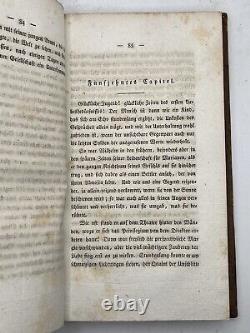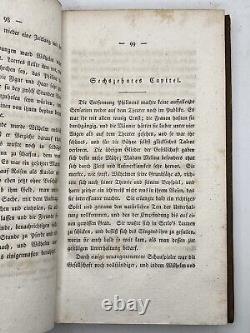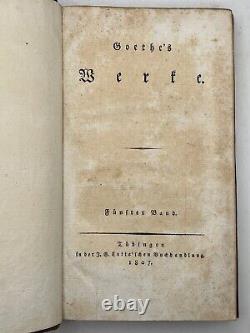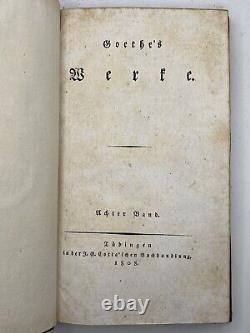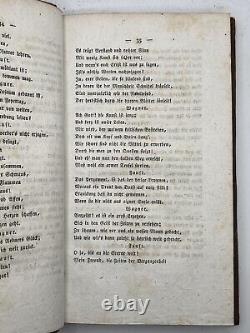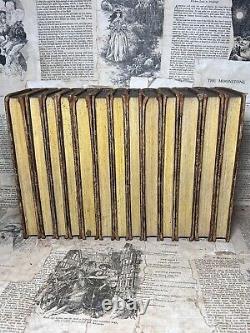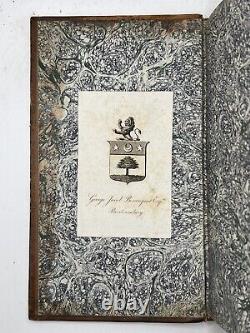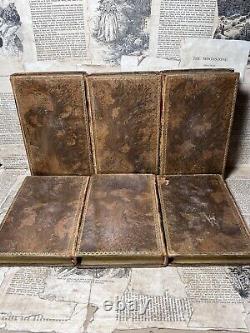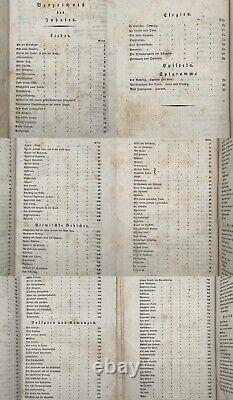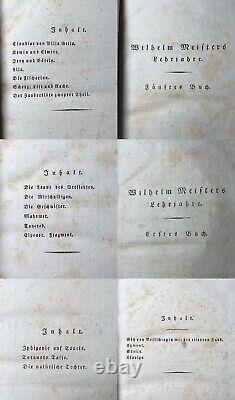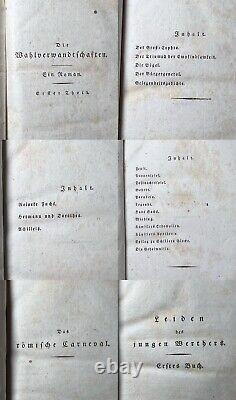 FIRST COLLECTED EDITION OF THE WORKS OF JOHANN VON GOETHE, COMPLETE IN 13 VOLUMES WITH THE. T RUE FIRST EDITION OF THE FIRST PART OF GOETHE'S FAUST! Almost always found lacking volume 13 which was published later.
An incredibly rare set of the works of Goethe including the incredibly rare first edition of Faust Part 1. Christie's, in this lot description state that their copy was the first separate edition of the complete text of Faust Part I, corrected and in a new setting after the first appearance of the text in vol. This is also corroborated in the reference work'Goethe and his Publishers' by Siegfried Unseld, p. The first edition of the second part of Faust did not appear until 1832, 24 years later. Size: 20 x 12 x 2.5 cm each approx.
Small fragments of the backstrip of volume six lacking. All boards attached with minor wear; some hinges are cracked and some joints are starting.
Boards with very minor scuffing, rubbing, scratches and marks on boards. Minor discolouration to page edges.
Bookplate attached to front pastedown in all volumes. Text blocks fairly clean with light toning and minor foxing, some pages are extremely clean and some are more prominently toned. WoodPaz Books is an online antiquarian and rare book shop dedicated to great customer service and secure eco-friendly packaging.
We know how frustrating it is to receive a book in sub-standard packaging, especially an expensive one! That's why every single one of our books is sent generously wrapped in bio-degradable bubblewrap housed in a sturdy cardboard box, irrespective of price. Our books are stored in a temperature controlled environment in a smoke and pet free space, handled with the utmost care and attention.
We really do strive for the accuracy of our descriptions and condition reports in each listing. We aim to mention all of the main areas of the condition: the spine, hinges, joints, boards, page edges, page block, etc. We are highly knowledgeable on books and love talking about them! Our return rate is less than 1%, and many book-lovers swear by us as their source for luxury books. Thank you for considering us!