Over Sea, Under Stone Susan Cooper Jonathan Cape 1965 Very Rare UK First Edition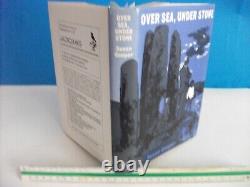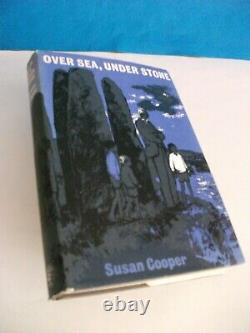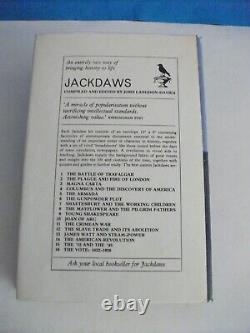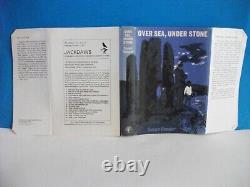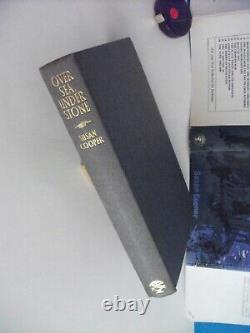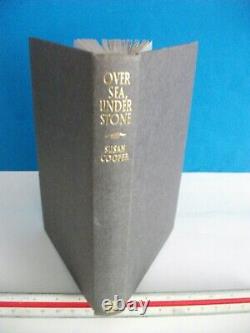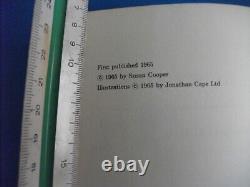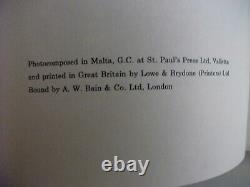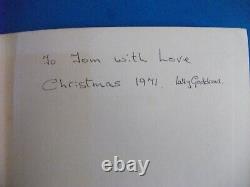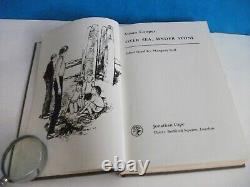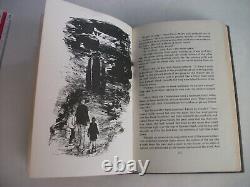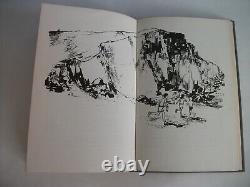 Over Sea, Under Stone by Susan Cooper, a First UK Edition published by Jonathan Cape on May First 1965. A First (and only) Impression (Printing) of perhaps a print run of only a few thousand copies, with no more printings at all afterwards, hence very rare in this edition, and preceding the First USA Edition from Harcourt, Brace & World in 1966 by at least seven months. The dust jacket is printed on a woven texture paper, and this one is in'Very Good+' condition, even'Near Fine', just some small bits of loss to three top corners, and tiny bits of loss to bottom of spine (see pictures).
The book itself, in a deep'mauve' colour shade with pale gold lettering and publisher's logo to the spine, with a'woven cloth texture' material stretched over boards and spine (and if you care to look very carefully in a bright light, there can be just barely glimpsed an underlying'abstract/floral' pattern, which each and every one of this edition seems to have), merits at least a'Very Good+', with a little'bumping' to the spine bottom, and age and dust darkening to text block edges, particularly the top edge, but all the pages are bright and clean, with no noticeable marks, damage, creasing or'foxing'. There is a Christmas gift inscription dated 1971 to top of front free end paper, but happily, if unlikely, the book price ('16s net') remains unclipped. If you are a bit surprised by my pricing, please price check with AbeBooks UK and/or Biblio UK for this very edition. I can only find two at present (both with a very restricted number of images) on either of my'go to' bookseller sites, one from a US bookseller with (different) prices far in excess of mine.